---
---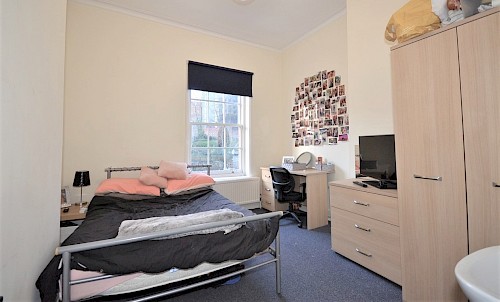 Looking to study in the City of Steel? You're in luck, we have an incredible range of 8-bed student houses for rent in Sheffield. Set in popular prime locations throughout the city - such as Broomhill, Crookesmoor and Ecclesall, all of these properties can be found within easy reach of Sheffield Hallam University and The University of Sheffield.
Finding a great landlord is a lottery, but you can always rely on us to ensure your new home is a stress-free experience. We're proud to have been recognised by the Sheffield Landlord Awards for the hard work we put into providing a winning service. Whether you're living in an 8-bed house or a 1-bed apartment, expect the same level of devoted service from our team.
Our 8-bed student houses come with bills included in the rent as an optional standard. You'll also benefit from flexible rental terms and a free high-speed internet connection - so what're you waiting for? Get in touch with our friendly and devoted team, today.