If it's your first time venturing into a rental property, it's likely you'll have a million questions about student accommodation in Sheffield. From choosing the best location for student living, to figuring out how many people you'd like to live with and what responsibilities your landlord has, there are a lot of factors to consider when it comes to shared student housing.
Fear not if this is the case for you - our ultimate guide on shared housing in Sheffield will surely help. Read on and discover all the things you'll need to know before moving in...
Can non-students live in student accommodation?
This depends on your student housing provider, and whether they're willing to let a property out to a group of young professionals or mixed household of both students and graduates. Generally speaking, if you're not in full or part time education, you won't be able to live in halls of residence or any other university-tied accommodation.
It's worth noting that students living in licensed rental properties are entitled to a full council tax exemption. However, if the household is made up of both students and non-students, this no longer applies…
When just one young professional lives in a shared student house, they are still eligible for a single person discount of 25% on their council tax bill. However, if multiple professionals are occupying the same space, no discount is awarded - and the full amount of tax is payable. In these cases, only the non-student members of the house are responsible for the bill, though it's up to each household to decide how they'd like to divide it between them.
Choosing where to live in Sheffield
If you've grown tired of Sheffield city centre living, you'll be pleased to hear there are plenty of popular student areas littered throughout the city's leafy suburbs...
Those attending the University of Sheffield will find ideal locations in Crookesmoor, Crookes, Broomhill and Broomhall. Not only are these hotspots just a stone's throw from campus, they also have all the amenities you'll need for quality student living. With a mind-boggling variety of pubs, restaurants and independent shops, you'll never be stuck for things to do.
Students living further out - in Ecclesall or Hunters Bar, will find Sheffield Hallam University and the University of Sheffield still within walking distance. With great transport links in these areas, everywhere from the city centre to the peak district is easily accessible. If walking's not your bag, hop a quick bus or tram - and arrive at your destination in no time.
Whether you're looking for Broomhill student accommodation, or housing in the Hunters Bar and Ecclesall Road area, we're proud to offer a range of properties to suit. Check out our...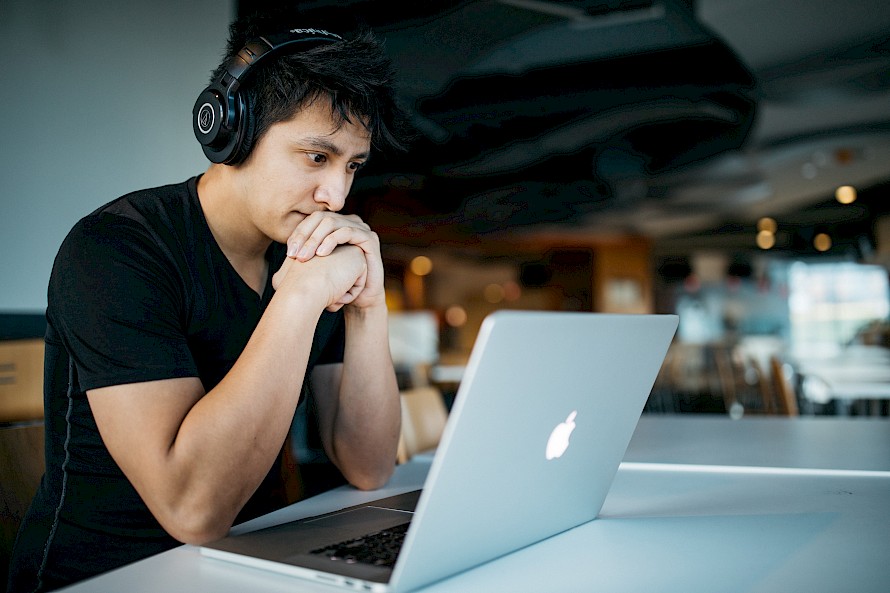 How many people should I live with?
If you're lucky enough to have a large group of friends to move in with, it's always more affordable to rent a bigger property. In these cases, each household member will see a reduction in their monthly rental terms compared to those in smaller flats or apartments.
Of course, choosing how many people to live with depends on preference. While larger households are inevitably more social, there's also greater scope for arguments - particularly if you've never tried living together before. For those who desire a more peaceful and secluded experience, it's worth exploring studios, flats and other smaller housing options. 
In any case, there are a couple of ways to approach this issue. Either find a group you'd like to move in with and hunt down a house to suit, or find your dream property first and fill it with housemates later. If you're really stuck for people, it's worth advertising for potential tenants through local room share websites - such as Gumtree or SpareRoom. 
What should I bring to student accommodation?
Figuring out what to bring to university can be a challenge, especially if it's the first time you're living outside of home or halls - where everything is provided as standard. It's not practical to bring everything you own, so what are the essentials you can't live without?
For one, you're going to need a passport, driving licence - or any other form of valid ID, for all your official business. You'll also need your university documents - such as acceptance letters, finance information and accommodation contracts, in case these need to be verified.
While student houses come with all the necessary furniture you'll need to get started, it's still important to stock up on supplies before moving in. Clothes, food, cleaning equipment - and any other household items you might require, will all need to be brought in advance.
Lastly, it's also worth bringing items to keep you entertained on the nights you don't have any plans. Here at PC, we supply all our tenants with a 42" HD TV to enjoy in their living rooms. However, if you want to create a private entertainment zone, it's a good idea to bring your own TV, gaming system - or any other electrical items you might like, to set up in your room.
Student landlord responsibilities
Contrary to popular belief, the landlord, estate agent - or anyone else acting on their behalf, cannot enter your rental property without 24 hours notice. Even when conducting repairs, this is a legal obligation. The only time notice isn't needed is in cases of emergency. This includes gas leaks, fires, floods and when a crime has been committed on the premises.
There should also be adequate means of fire protection in your rental. For a HMO licenced property, this means there must be at least one fire alarm and extinguisher on each floor of residence. It may still be your responsibility to keep them in good working order through your stay though - so it's worth checking your tenancy agreement in depth before committing.
Your landlord is also legally required to ensure all gas and electrical appliances are safely installed, maintained and checked by qualified engineers. This includes equipment such as ovens, microwaves and hoovers. What's more, there should also be a record of every gas check made - and these should be accessible in your property, as ongoing proof.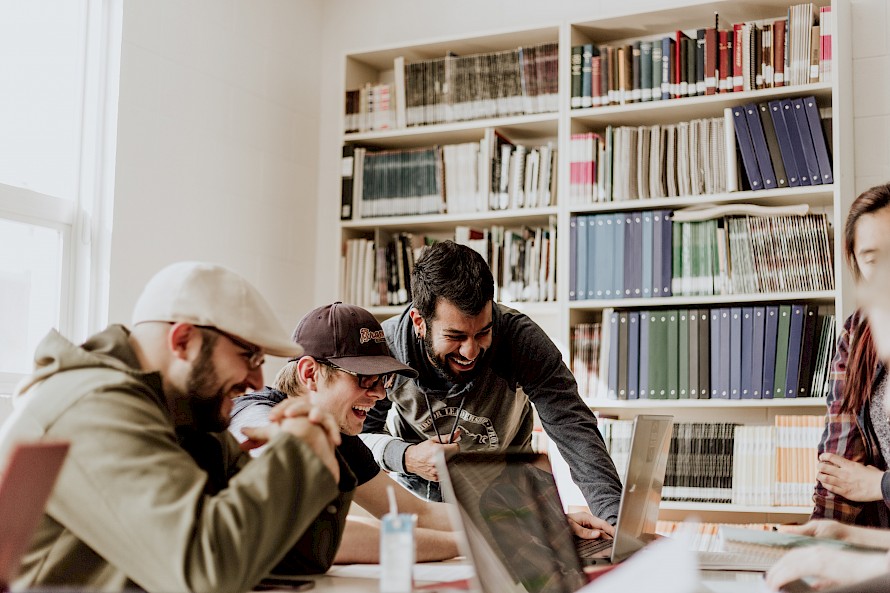 Choosing who gets which room in a student house
Even in the same student properties, bedrooms come in various shapes, sizes and levels of desirability. In these scenarios, it's only natural that everyone would want the largest room for themselves. However, there are ways to allocate rooms fairly - and it's always best to approach these situations with finesse, if you don't want to cause unnecessary arguments.
Having a sit down with your housemates to discuss each other's wants, needs and priorities is always a good place to start. For example, someone in a relationship might benefit from having a larger bedroom than someone who is single. However - if this approach doesn't seem to be getting you anywhere, there are a number of other methods you can try…
You could take a first come, first served approach - with those who didn't contribute towards the house picking last. Perhaps you'd prefer a drinking contest, where the winner gets to decide how things are divided. You could even do something as simple as pulling numbers from a hat. Whatever your method, it's vital you ensure everyone's happy with how it's done.
Can student loans affect housing benefits?
Typically, you can't make a new housing benefit claim unless you're of pension age, or living in certain types of supported, sheltered or temporary accommodation. As such, the vast majority of students will not receive housing benefits while attending university, regardless of whether they receive funding from grants and student loans, or not.
For students above pension age - or those who otherwise qualify, receiving a student loan will most certainly affect your housing benefit. This support is means-tested, and any type of income or capital you receive will be taken into account when determining your entitlement.
If you're already receiving housing benefits, it's also worth noting you will need to remain in the same council area if you want your claim to continue. Those who move will need to make a new claim, and will likely have to receive income support through Universal Credit, instead.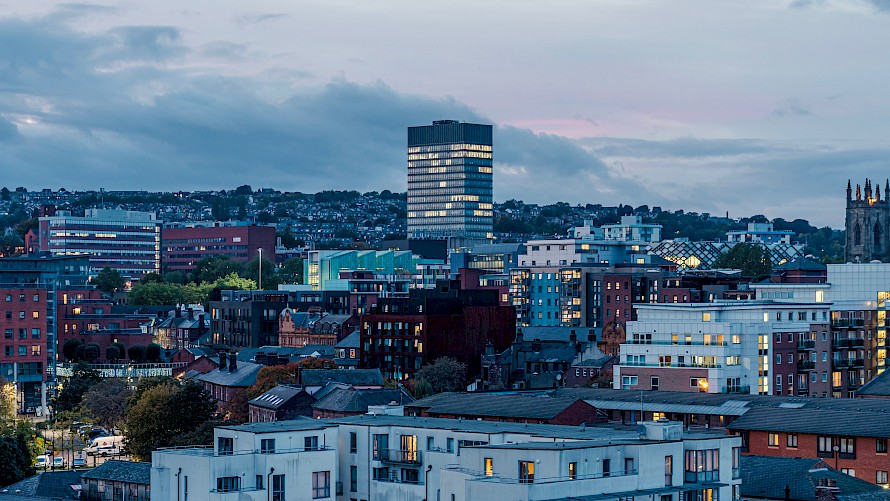 How much are bills in a student house?
Unless you're living in all-inclusive halls or private housing with bills included, you'll face the daunting task of paying your own bills. Aside from rent, this is easily the most demanding fee a student will pay - especially with the energy crisis causing bills to skyrocket in recent years.
A number of factors can affect your energy costs, including what time of year it is, where you live in the UK, who your chosen provider is, and how many people you live with. On average, it's expected that students living alone will spend £181.70 on bills each month. In contrast, those in a 7 bed shared house will pay £52.90 for utilities, water, broadband and TV licence.
For stress-free living, a better option is to rent a place with bills included - such as those let by us here at PC Properties. With bills sorted - and broadband supplied free of charge, you won't have to worry about rising costs or leaving lights on after a heavy night on the town.
Student Houses, Sheffield Experts
With more than 55 properties - and over 20 years as a student lettings agent in the industry, we're always happy to lend some expert advice or answer any queries you might have. Simply get in touch with our friendly and experienced team, and we'll help you find the student property of your dreams!
We only have a limited number of properties left available for 2023/24 tenancies, so what are you waiting for? Head to our student housing in Sheffield page and discover what's on offer…