Moving for uni and looking for ways to entertain yourself? Well - good news, because there's plenty of fun things to do in Sheffield! 
Over the years, it's grown to boast one of the most buzzing university student nightlifes in the UK. Whether you're a party animal, food guru or someone who just loves long walks in the country, you're bound to find something for you in Sheffield.

Our roundup of student activities is sure to give you plenty of inspiration and ideas! Not only are these fantastic spots great for exploring the city, most of them are within easy reach of our student homes - so you won't have to venture too far afield…
1) Meadowhall
If you're searching for fun things to do in Sheffield and fancy a big retail session at your favourite high-street and designer shops, Meadowhall has you covered. As the largest shopping centre in Yorkshire - and one of the city's premier attractions, you'll easily lose a day wandering the halls of this shopper's paradise. From the University of Sheffield, it's only a 20-minute tram ride away - making it the perfect hangout for anyone trying to escape long assignments and endless hours of revision.

While you're in the area, why not deck out your student digs with some furniture from IKEA? Better yet, head over to the nearby Valley Centertainment Leisure Park for a spot of bowling, laser tag, cinema or adventure golf.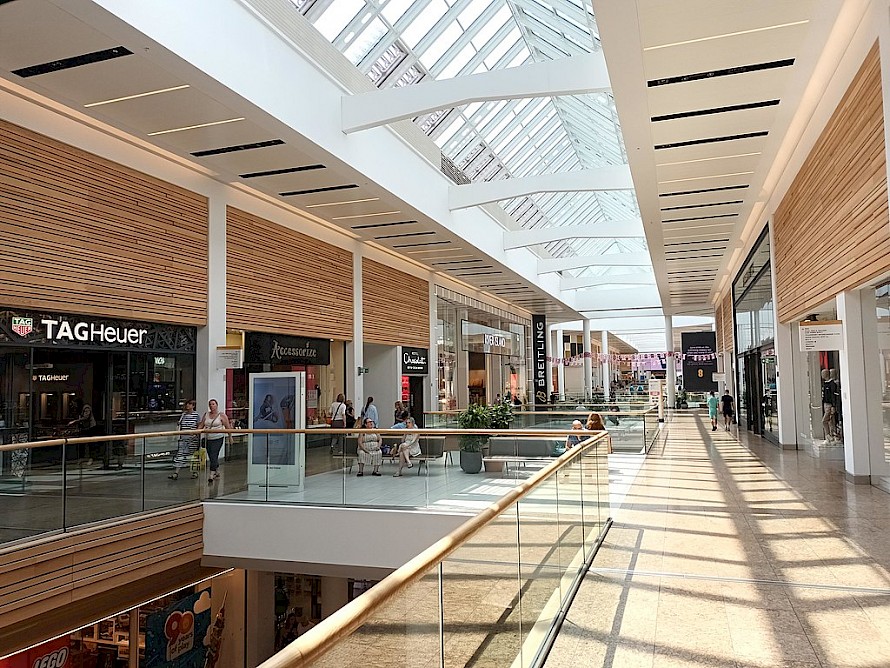 2) West Street and Division Street
As the 3rd most affordable university city, you'll easily find a diverse range of cheap nights out, student discounts and other things to do in Sheffield city centre. If a vibrant nightlife is a major selling point, you won't be disappointed - this industrial city has something for everyone.

From dancing on the tables at Stein Haus, to singing your heart out on the karaoke at Tiger Works, West Street is the place to be when you're a student. It's got so many pubs and clubs that - if you join a sports society, chances are you'll be seeing a lot of it on your bar crawls. The party doesn't stop there. Just around the corner you'll find plenty of other hotspots on Division Street - including Gatsby's, the Frog & Parrot, Bungalows & Bears and more.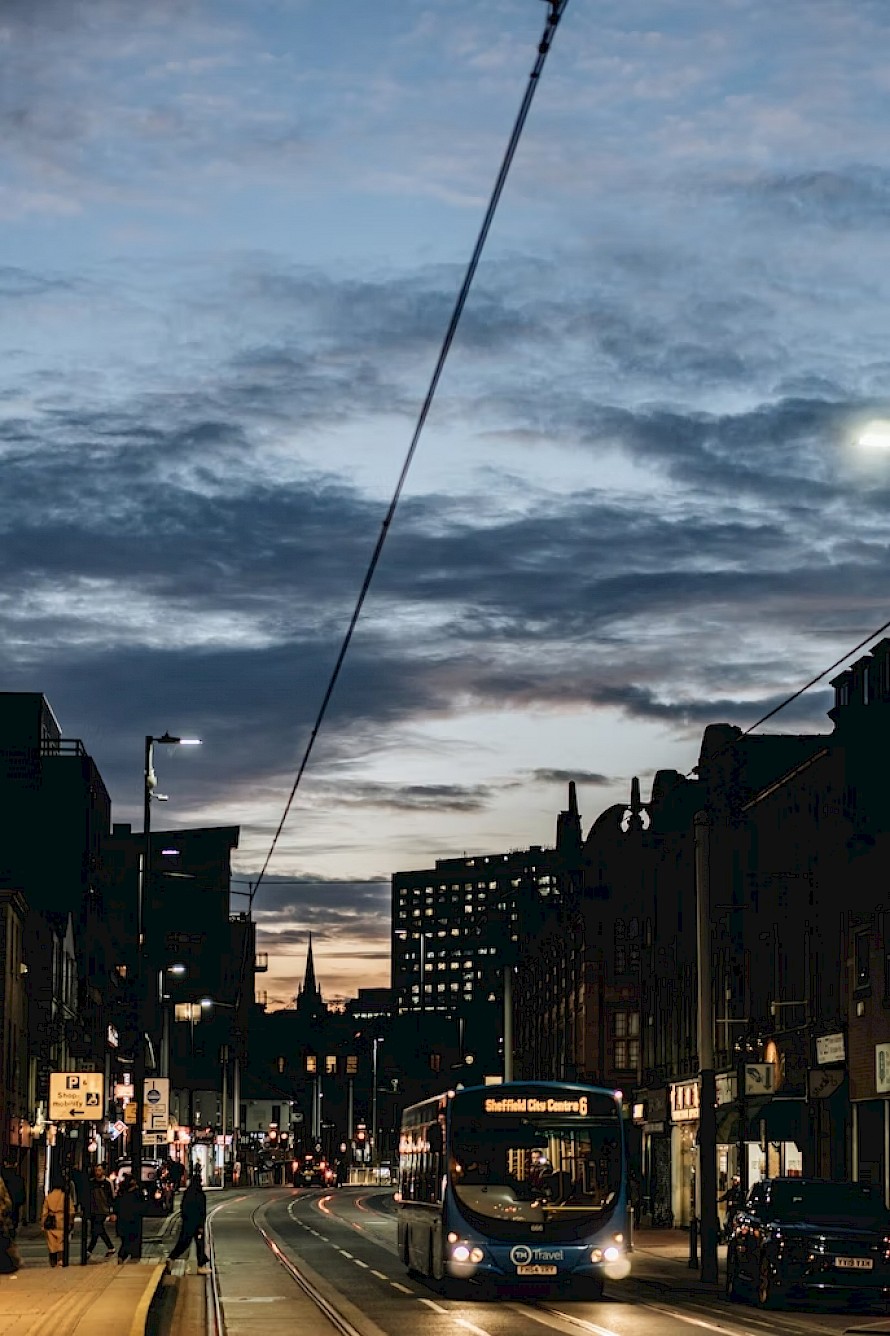 3) Tramlines Festival
If you're searching for fun things to do in Sheffield, look no further than the legendary Tramlines Festival. At the end of July, this 3-day music bonanza transforms Hillsborough Park into a bustling scene of indie and pop. Year on year, it attracts crowds from far and wide with its ever evolving lineup of household names and up-and-coming artists.

Sam Fender, Kasabian and The Wombats are just a few stand-out names from this year's lineup, while past events have seen the likes of Lewis Capaldi, Annie Mac, Royal Blood and Dizzee Rascal grace one of the festival's 5 stages.
4) Kelham Island
Originally constructed in the 1100s, this man-made island has seen a significant transformation in recent years and become one of Sheffield's trendiest districts. The remnants of various steel works, factories and workshops give Kelham Island its charm; except nowadays these buildings house everything from museums and galleries, to indie shopping arcades and microbreweries.

Stuff your face with the amazing street food on offer at Peddler's Night Market, or get an adrenaline rush from The Foundry's vast array of roped-climbing and bouldering courses. For those seeking culture, Kelham Island Museum stands as a proud reminder of Sheffield's industrial heritage. With its iconic Bessemer Converter and Europe's largest working steam engine on display, you won't have to look far to find something for you on Kelham Island.
5) The Millenium Gallery
The Millennium Gallery is Sheffield's number one locale for art, craft and design - and one of the country's most-visited, free attractions as a result. Here you can see some of the city's unique, industrial heritage, alongside some of the finest touring exhibitions in the country, all for free!

The gallery's Metalwork Collection is a particular standout - and one of the finest examples of its kind in the world. In fact, with some 13,000 items on display, it's thought to be the most extensive grouping of Sheffield-made cutlery, flatware and holloware goods in existence. And oh yeah, can we mention again that it is free?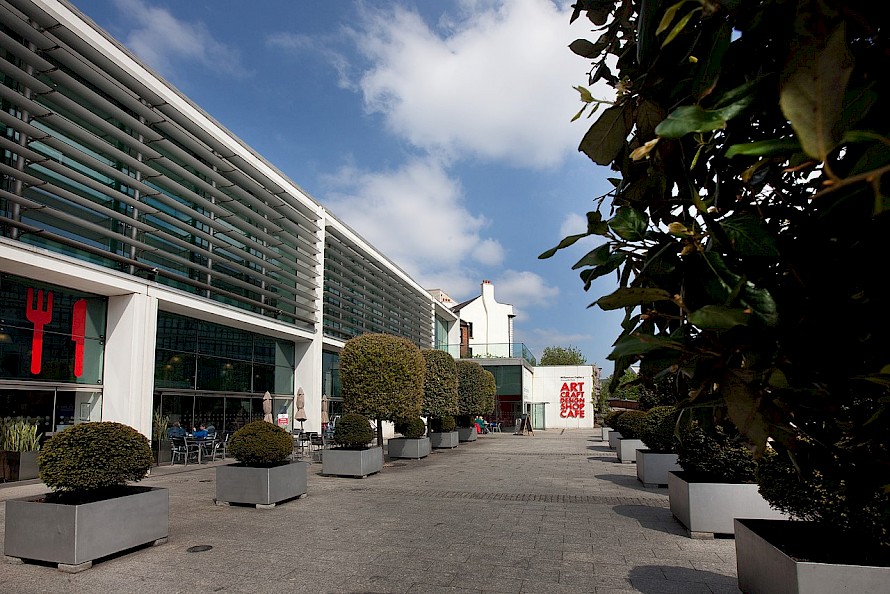 6) The Moor Market
At the heart of Sheffield's city centre, the Moor Market offers everything from street food and chain restaurants, to locally-sourced meat and vegetables, craft beers and much more. In fact, with more than 90 independent businesses operating here, this modern marketplace provides a wealth of opportunity for picking up everyday essentials or treating yourself to some retail therapy.
What's more, global flavours abound in the Moor Market - with cuisines from India, China, Africa, the Caribbean, Italy and France, to name a few. As a result, it promises customers a unique retail experience, full of wonderful sights, flavours and plenty of character.

Still looking for places to visit in Sheffield? At the bottom of the Moor, you'll find The Light - a unique cinema experience offering student discounts on tickets and drinks. With a more intimate atmosphere than bigger venues, it's the perfect spot to watch all the latest blockbusters with your friends or flatmates.
7) The Peak District
Roughly a third of Sheffield resides in the Peak District - one of the most expansive and idyllic regions in the UK. Home to a series of vast mountain-ranges, diverse nature trails and wild moorland, it's little surprise that this National Park garners millions of visitors each year. 
With a number of accessible routes leading to and from the city, Sheffield makes an ideal base to start exploring from. Venture out and discover stately homes, historic landmarks and caverns lurking below the surface. After an adrenaline rush? If hiking isn't enough for you, the Peaks offer plenty of opportunities for potholing, climbing and downhill mountain biking.
8) Sheffield Winter Garden
If the Peak District's a little far, but you're still looking to inject some greenery into your day, Sheffield has some incredibly picturesque places to explore. Take the city's Winter Garden, for example. With direct access from both the Millennium Gallery and Tudor Square, this multi award-winning hotspot acts as the perfect oasis to Sheffield's bustling urban lifestyle.

As the largest inner-city glasshouse in Europe, this isn't a venue you'll want to overlook. In it, you can admire a variety of more than 2,500 plants from across the globe for free, take a few shots for the 'gram and revel in the serene atmosphere this wonderful building emanates.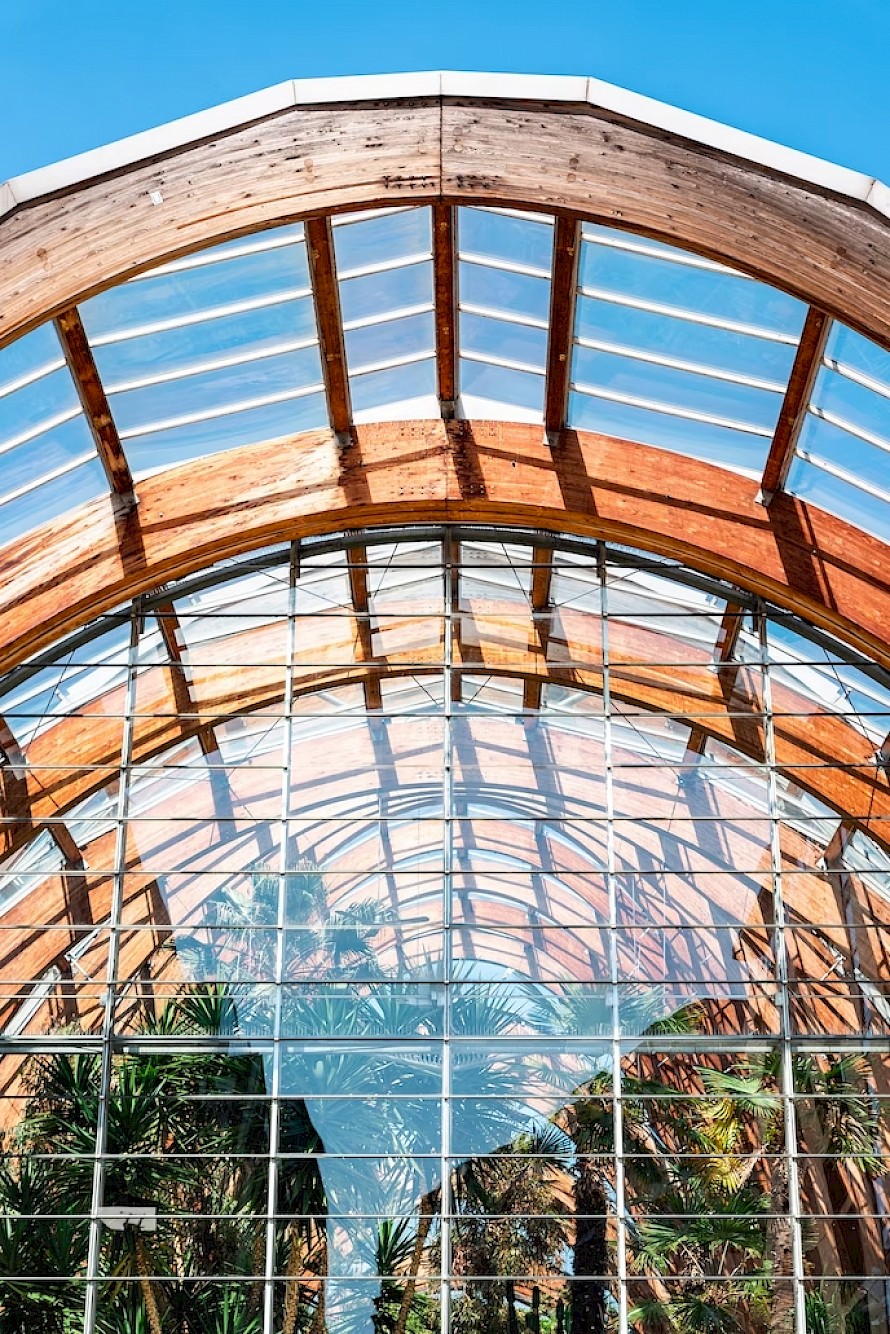 9) Sheffield Botanical Gardens

Alternatively, those living in Ecclesall Road Student Houses can explore Sheffield's Botanical Gardens, just around the corner. Opened in 1836, this 19 acre site offers several winding paths to explore. Its Grade II Glass Pavilions house a wonderful collection of tropical plants, while its sweeping lawns provide 18 garden areas, each based on botanical themes from around the world. Between them, they boast more than 5,500 colourful species to survey.
10) Sheffield Theatres
For those seeking a cultural experience, you're sure to find your fill in the city's Tudor Square. Here, you'll discover Sheffield Theatres, a complex of three venues comprising The Crucible, Lyceum and - the more intimate, Tanya Moiseiwitsch Playhouse. Together, they form the largest theatre complex outside of London.
As sibling venues, The Crucible and Lyceum Theatre are both Grade II listed, yet couldn't be more different. The former - a concrete build from the early 70s, offers visitors an eclectic mix of theatre and sport. While it hosts the annual Snooker World Championship, the Lyceum houses touring West End production and pantomimes galore. With so much variety on offer, you'll never struggle to find things to do in Sheffield city centre!
Let PC Properties be your guide…
Venturing out to see and do new things is all part of the student experience. Something that's equally important though - is where you'll be living. All of our student properties are