Sheffield is one of the North's foodie capitals, and with very good reason. The city (amongst a wide range of other global restaurants and independent breweries) is home to a wealth of exciting, innovative vegan restaurants. 
Despite most being known historically as the city of steel, Sheffield is well known for its long-standing commitment to sustainability. 
In fact, the Metro recently ranked Sheffield as the greenest city in the UK. 
Sheffield contains more than 4.5 million trees, which means it has more trees per person than any other European city. Furthermore, Sheffield contains around 250 parks, woodlands and gardens, a huge number of renewable energy sites, and is positioned right by the Peak District National Park. 
The University of Sheffield is playing a key role in the city's sustainability efforts. One of its most significant contributions is its Institute for Sustainable Food, which is deploying state-of-the-art research to develop more sustainable food production solutions. 
As you can imagine, this city-wide prioritisation of sustainability fosters the perfect environment for some of the best vegan speciality restaurants in the entire country. 
Sheffield's vegan dining scene is one of the most exciting in the UK, with a fantastic diversity of vegan cuisine available in the city. This ranges to include restaurants at all price points, and classically elegant, high-end plant-based restaurants, to fun, vibe-y vegan eateries - no question, there's something for everyone here.
Criteria for Selection
Before we get stuck into our Top 10 list, we wanted to start by explaining how they secured their top spot in the first place. 
Our selection of the top 10 vegan restaurants in Sheffield is based on a number of key criteria. 
These include: 
The quality of the food
The food's variety and innovation
The ambiance
The style and branding 
The ethos and commitment to sustainability 
We also used customer reviews from both Google and Trip Advisor, to check our experiences matched up with those of other diners.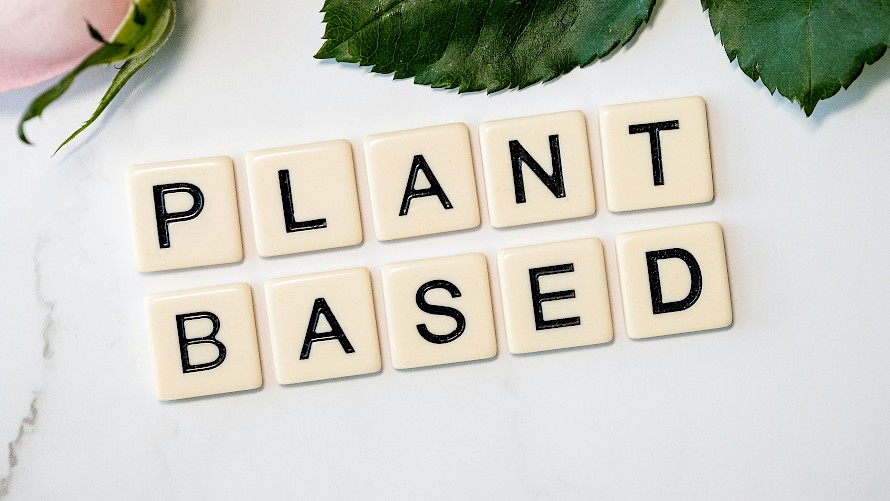 The Top 10 Vegan Restaurants
1. V or V
Location: Kelham Island 
V or V was the first licensed, entirely meat-free restaurant to hit the streets of Sheff. 
Located in the heart of the ever-bustling Kelham Island, V or V's Head Chef Danny Lynn creates an innovative range of experimental plant-based dishes. The fusion menu takes inspiration from across the globe, while also featuring the finest local ingredients. 
The menu rotates regularly - to feature the team's new ideas and the season's latest produce - which means you'll never be short of something new to try. 
2. Piña
Location: Kelham Island
Sticking with Kelham Island, Piña is one of the city's most popular Mexican restaurants, and with very good reason. 
Located in a former warehouse (now resulting in a restaurant with that classic industrial, indie vibe), Piña brings a slice of Mexican culture, spirit and sensational food to the heart of Sheffield. 
The menu is decidedly small, so you know it's good. There's quite simply tacos, sides and desserts, all of which include a range of innovative, flavour-packed vegan options.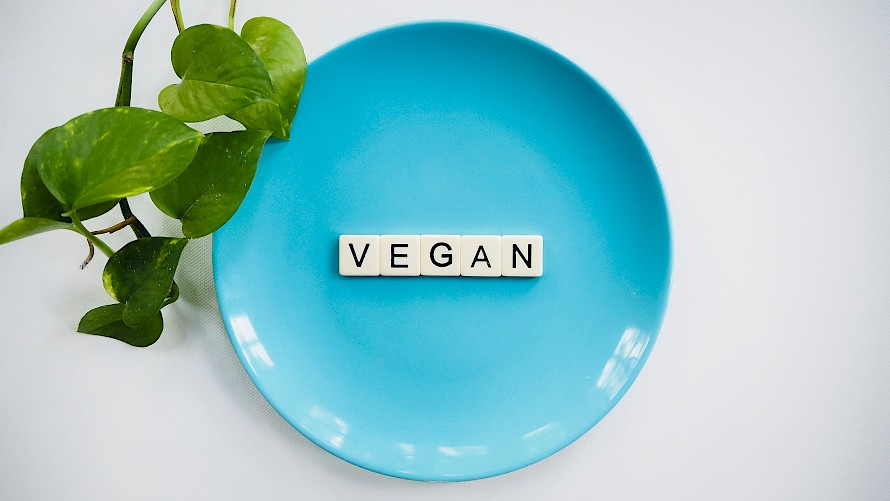 3. Church - Temple of Fun
Location: Osborn Works
Church - Temple of Fun has got a pretty major reputation in the city. In addition to its trendy bar, packed music events calendar, and fully vegan restaurant, it's also famous for being owned and created by Oliver Sykes, the lead singer of Bring Me The Horizon.
You can find the restaurant in the iconic, former industrial, Osborn Works venue. 
Church's menu is an entirely vegan affair, featuring hot dogs, burgers, nachos and waffle fries - basically, everyone's go-to cheat day favourites. 
4. Pom Kitchen 
Location: Sharrow Vale Road
Rather than vegan takes on classic junk food (as delicious as that is), Pom Kitchen is all about fresh and nutritious plant-based eating. 
The deli restaurant is inspired by Australian eats, and its vibrant menu features all the classic vegan faves (get your Insta ready, folks). There are salads, smoothie bowls, bagels and salads, plus gallery-worthy drinks.
 
5. The Chakra Lounge
Location: Fitzalan Square
The Chakra Lounge prides itself on its innovative vegan fusion of Indian and Western flavours. 
Thanks to this unparalleled creativity and knock-out service, Chakra has firmly cemented its reputation as one of Sheffield's favourite restaurants. In fact, it has been named a Trip Advisor travellers' choice for three years running. 
The menus include dishes like flavour-packed roti wraps, its signature Bombay Sandwich, noodles and chaat, plus a long list of small plates (perfect for big groups of foodies). 
 
6. South Street Kitchen
Location: Park Hill Flats
It might be an unlikely spot for a restaurant, but South Street Kitchen is one of Sheffield's most popular places to eat.
Park Hill Flats is the largest Grade II listed building in Europe. And within, you can find a homage to culinary creativity, with globally inspired menus, quirky cocktails, regularly rotating dishes, and a spotlight on fresh, in-season ingredients. 
Better yet, there's a long list of top-tier vegan dishes to choose from. 
Top tip - visit on a Friday evening to try their latest geographically-inspired Mezze menu.
 
7. Urban Choola
Location: Ecclesall Road
Of course, we couldn't possibly write this list without giving Ecclesall Road a mention. 
Urban Choola takes its inspiration from Indian street food vendors. The menu features classic, authentic Indian dishes, made with seasonal, nutritious ingredients.
Although the restaurant is not entirely vegan, the menu does have a dedicated page for vegan dishes (which are brilliantly extensive). This includes everything from a classic poppadom and pickle basket, to samosa chaat, aubergine masala, and artichoke and mushroom biryani. 
8. The Old Workshop
Location: Kelham Island
If you're looking for your next all-vegan night out spot, add The Old Workshop straight to your list. 
This completely vegan bar features a huge list of plant-based wines, keg beers, cocktails and more. The inspired cocktail menu includes the likes of its Pimped Aperol Spritz (Aperol, tequila, prosecco and grapefruit Juice), a Bourbon Cherry Coke, and a Tiki Rum Whatever (cinnamon and orange-infused dark rum, falernum, bitter, lime and pineapple Juice). 
 
And, if that wasn't enough, the bar also serves food from its fellow Kelham-vegan independent, Dumpling City. 
9. Wawin
Location: New Era Square
Wawin is, to put it simply, a classic Chinese restaurant, with an entirely vegan menu. 
The team are pioneers of vegan cooking. They have created a remarkable menu of classic dishes, which demonstrate the extraordinary developments that plant-based cooking has achieved. 
Visit or order online, to enjoy vegan versions of everything from crispy aromatic duck, to lamb in sweet and sour sauce, and tiger prawn fried rice, to salt and pepper chicken drumsticks. 
 
10. Humpit
Location: Orchard Square Shopping Centre
These are fresh, simple and flavourful lunches at their finest. 
Serving up "hummusy dreams" from Sheffield's city centre, Humpit specialises in hummus, falafels and kebabs, all of which are entirely plant-based. Their menu includes classic filled pittas, hummus bowls and loaded salads, all of which are piled high with generous fillings.
There's always a bit of a queue around lunch time, but that's just a testament to the fact that their food is well worth the wait. 
Honourable Mentions
We had our work cut out for us, narrowing it down to our top 10 favourites. 
So, we wanted to use this space to acknowledge a few additional vegan-friendly eateries that didn't make the final ten, but are still well worth a mention.
Without question, Proove is one of the most popular pizza restaurants in the city. They serve a long list of award-winning Neapolitan pizzas, including a fantastic, broad range of vegan options. 
Silversmiths is a highly regarded fine dining restaurant, located right in the centre of the city. The restaurant specialises in modern British dishes, with a distinct Yorkshire pride. Their menu is accessible for all diners, with an impressive range of vegan and gluten-free dishes included. 
Tigs Bagel & Coffee House specialises in vegan coffees and bagels, with all the works. There's a long list of plant-based bagels, plus a wide range of other options for breakfast and lunch (although you'd be mad to leave without a bagel in hand).
Finally, we had to conclude with an honourable mention for Make No Bones. This was one of Sheffield's staple vegan eateries, having paved the way for plant-based eating in the city ever since 2013. However, after almost ten years in service, the team decided it was time to close their doors earlier this year. 
Customer Testimonials
Don't want to just take our word for it? Here are a few snippets of customer reviews of our top 10. 
V or V
"Possibly my new fave vegan restaurant in Sheffield, which is saying something."
Piña
"The best place in Sheffield. Piña is the first place we visit every time we come back."
Church - Temple of Fun
"Excellent and friendly staff, the art and decor is just absolutely stunning, I genuinely cannot put into words how beautiful this place is."
Pom Kitchen
"Pom is a fantastic destination for creative vegan food. The hot dogs here are a strong recommendation, and their baked goods are divine."
The Chakra Lounge
"No words to describe how beautiful its ambience is. Friendly service with delicious food."
South Street Kitchen
"Everything here is just perfect really!"
Urban Choola
"Delicious food, amazing quality service, plenty of good vegan options, one of my favourite places in Sheffield now."
The Old Workshop
"Great atmosphere, excellent service, great range of drinks and lovely food."
Wawin
"OUTSTANDING food. Ordered a takeaway and was blown away by the standards and quality of produce. By far the best vegan food I have ever had I would highly recommend to everyone."
Humpit
"I didn't know cauliflower could taste that good! I'm usually a big meat eater but this is one of the few places where the veggie options win me over!"
Insider Tips
To make the most of your vegan dining experience in Sheffield, we've put together the following top tips: 
We hope you've enjoyed our selection of the best vegan restaurants in Sheffield, and that it has given you a sense of the rich, exciting and diverse food scene in the city. 
Whether you're after a five course dining experience, or a quick, hearty weekday indulgence, this is one of the country's best places to experience vegan eating.