Is Sheffield safe? The answer is - for the most part. Every major city faces issues on criminal activity, and Sheffield is no exception. It's the most dangerous major city in South Yorkshire, with crime data indicating instances of violent crime, criminal damage and sexual offences at night. Yet - compared to other major cities like London, Manchester and Leeds, it still has a lower crime rate. So, to what degree is Sheffield safe for students? Read on and find out…
Which Sheffield Living Areas are Least Safe?
While Sheffield isn't a dangerous city, there are - of course, certain areas where reported crime is more common. The living districts with the highest crime rates in Sheffield are…
1) Tinsley & Carbrook (Crime rate of 245 with 1,763 crimes reported)
2) Devonshire Quarter (Crime rate of 191 with 2,144 crimes reported)
3) Hillsborough, Owlerton & Wadsley (Crime rate of 168 with 1,025 crimes reported)
4) Burngreave & Grimesthorpe (Crime rate of 164 with 2,424 crimes reported)
5) Highfield & Lowfield (Crime Rate of 155 with 2,053 crimes reported)
6) Woodthorpe (Crime rate of 151 with 1,535 crimes reported)
7) Woodhouse West (Crime rate of 146 with 881 crimes reported)
8) Shirecliffe & Parkwood Springs (Crime rate of 144 with 1,001 crimes reported)
9) Sheffield Lane Top & Longley Park (Crime rate of 139 with 840 crimes reported)
10) Park Hill & Wybourn (Crime rate of 137 with 1,859 crimes reported)
Thankfully, almost all of these districts aren't typical areas for student living. While places like Crookes, Crookesmoor, Ecclesall Road and the Botanical Gardens have their fair share of criminal activity, students living in these areas can have peace of mind thanks to lower crime rates. Just don't do anything silly like leaving your door unlocked before a night on the town.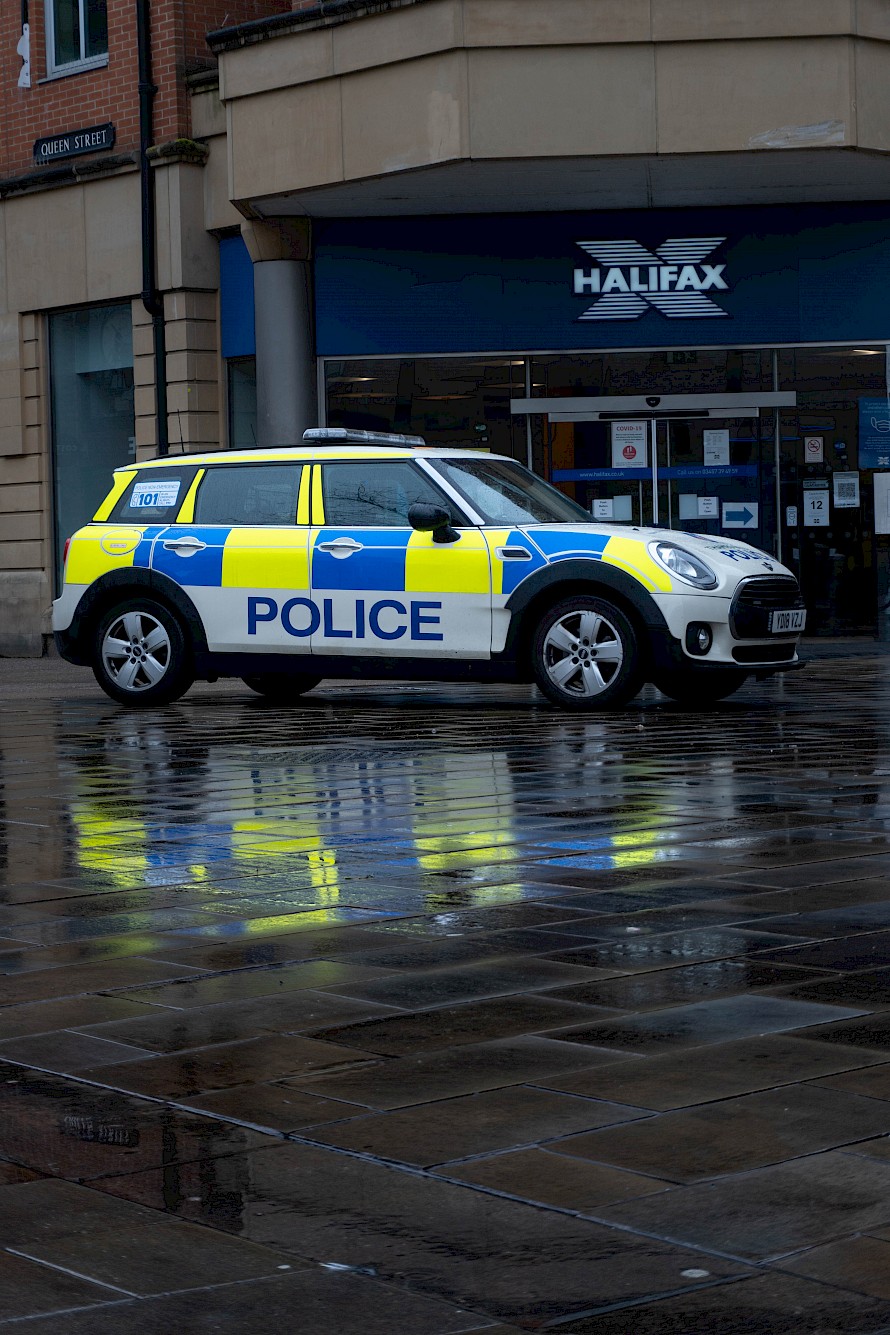 What are the Most Common Crimes in Sheffield?
The most common crimes in Sheffield are violence and sexual offences, with 21,139 of these acts reported in 2022. This marks a 10% increase from the year prior, giving an overall crime rate of 38. Another common crime is burglary. In Dec 2022, it was the most dangerous place in all of South Yorkshire for it, with 354 incidents reported during that month alone. Criminal damage and arson were also common that month, with the city reporting 547 cases in total.
While these figures may seem alarming, it's only natural Sheffield would have reported more crime than smaller towns and villages in South Yorkshire. Generally speaking, Sheffield is a safe place to live - and the statistics speak for themselves. The city's overall crime rate per 1,000 people in 2022 was just 103. What's more, this means Sheffield actually has a slightly lower crime rate than the rest of South Yorkshire, who scored 1.8% higher with a rate of 105.
How Safe is Sheffield City Centre?
While Sheffield's urban centres have a reputation for being a little rough around the edges, it's mostly harmless Northern spirit. With a rich industrial history - and the natural aesthetic it brings, Sheffield's city centre often appears far riskier than it actually is. In fact - as the safest major city in England, you'll tend to feel secure amid the hustle-and-bustle atmosphere of the city. With so many people out and about during the day, you'll always find safety in numbers.
Violent crime and theft from the person are uncommon, though - of course, you should avoid flaunting expensive goods around in public. At night time, the city is a more dangerous area. However, you should still feel safe so long as you stick to high-traffic areas, don't walk home alone and avoid heading down any dimly-lit streets, or those not covered by CCTV cameras.
Is Sheffield Safe at Night?
As with any major town or city, you should always take additional precautions when walking along Sheffield roads at night - as this is when the vast majority of crime takes place. While the City of Steel is much safer than the likes of Manchester or London, you shouldn't allow this to lull you into a false sense of security. While crime in Sheffield isn't all too common, everyone should still be mindful of after dark violence - especially on a rowdy Friday night.
Sheffield suffers from having less bouncers on the streets than other major cities like Leeds, but this doesn't mean it's not secure. On busier nights out, South Yorkshire Police make their presence known in high-traffic areas like West Street or Division Street. With police officers patrolling, you're safer walking home down these streets than you are taking the side ones.
It's also worth noting Sheffield has a wide range of parks and green spaces - with a third of the city designated in this category. While this makes Sheffield idyllic to walk through during the day, these areas naturally attract more criminal activity at night. Out of sight of the roads - and under poor lighting, these remote parks become hotspots for sexual offences, drug use and drug dealing. As such, it's always best to avoid these areas after the sun goes down.
Safe, Secure and Well-Maintained Student Houses
Staying safe in Sheffield starts with high-quality student housing. Fortunately for the students of Sheffield Hallam University and the University of Sheffield, PC Properties deliver…
No matter which one of our well-located properties you choose, you'll join a local community buzzing with student activity. Whether you're near Sheffield Hallam's Collegiate Campus in Broomhall, or along the student bars of Ecclesall Road, we'll provide you with a home that's safe, secure and comfortable. Get in touch with our team and book a viewing with us today.