The chances are, if you're reading this, you're thinking about - or have already made the decision to, study in Sheffield.
With so many factors to consider, choosing a university and therefore a place to live is never an easy decision. But, if you're wondering - is Sheffield a good student city? Rest assured, the Steel City (as it's famously known) most certainly is. Whether you're attending either Sheffield Hallam University or the University of Sheffield, you'll find plenty of entertainment, diverse landscapes and excellent Sheffield student housing areas to make your stay here comfy, convenient and enjoyable.
Read on to discover exactly what makes this unique student city one of the most popular choices for young adults venturing off into the world…
How many students are there in Sheffield?
Seated at the heart of the UK, Sheffield is a thriving city that offers students a unique blend of urban city living and natural green spaces. With a trailblazing industrial history, world-beating universities and idyllic views that are second-to-none, this northern hotspot has become a popular destination for students. With so much on offer, it's no surprise that nearly 60,000 young people call Sheffield home.

Attracting international students from more than 150 countries, Sheffield also boasts a diverse and multicultural community. You won't need to go far to find a mouth-watering mix of global cuisines, restaurants and international supermarkets. Pair that with a traditional northern welcome and you're sure to feel right at home, no matter where you've come from.
How good are the universities in Sheffield?
Aside from the city itself, students come to Sheffield for the high-quality education they'll receive here. Not only is The University of Sheffield a member of the country's prestigious Russell Group, it's also a world-top 100 university. Matching up to their rivals, Sheffield Hallam University was awarded University of the Year for Teaching Quality by the Times Good University Guide in 2020.
Between them, both institutions boast excellent graduation rates, partnerships with leading organisations and a diverse range of courses. Each campus offers cutting-edge facilities, meaning you'll learn in high-spec environments with industry-leading tutors. With the rest of the city built around these world-beating universities, it's no surprise that students who come to Sheffield, tend to stay for good.
Fitness enthusiast? Well you'll be delighted to hear both universities offer a comprehensive range of sports facilities. With venues including a high-tech gymnasium, cardio fitness suite, martial arts dojo - and more; Hallam Active Gyms and TUOS' Goodwin Sports Centre are the places to be if you're looking to lead an active lifestyle. Join a sports society - and go head-to-head with your rivals, in over 80 sporting events at Sheffield's annual Varsity.
If that's not enough of a workout for you, Sheffield itself has a rich sporting history. Home of the World Snooker Championships and birthplace of the oldest football club still playing, it's no wonder this northern hotspot got named the first National City of Sport in the UK.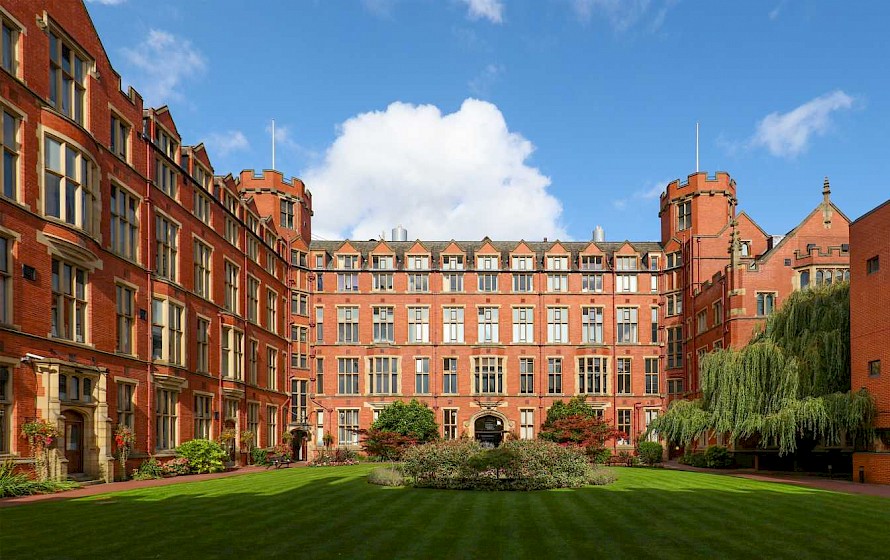 Where do students live in Sheffield?
When it comes to university living and student accomodation, Sheffield has plenty of thriving student communities you can join. Whether you're looking for Broomhall Student Houses or Student Housing in Crookesmoor, you won't have to travel far to find all the supermarkets, shops, bars and other essential uni student hotspots you'll need. 
Here at PC Properties, we have a wide range of Sheffield student housing options available in the most popular student-living areas. Thinking about flying solo? Our studios and affordable 1-bed apartments will suit you perfectly; or - if you're after something more communal, take a look at our multiple-residency options. From quaint but spacious 2-beds, to grand, suburban houses that can fit up to 10, you're sure to find the space for you with our extensive range of options!
The main uni student areas to choose from to live in Sheffield are:
What's the cost of living in Sheffield for students in 2022/2023?
In the current economic climate with the cost of living rising, students are more concerned about the cost of living in their chosen city than ever before. Those worrying about managing their finances will be relieved to hear Sheffield is the 3rd most affordable university city in the UK. From its thriving student living areas to the city centre itself, you'll be able to make your money go further with an array of generous student discounts.
What is there to do in Sheffield?
Sheffield is the fourth largest city in the UK. So, wherever you're living - and whatever you want to do, you're bound to find something within its urban neighbourhoods. If shopping's your bag, jump on a tram and discover the latest designer fashion trends at Meadowhall Shopping Centre. After something a little more niche? West Street and Division Street offer a variety of vintage independent clothing shops alongside a vibrant mix of pubs, bars and restaurants. 
Whether you're a fan of rock classics, chart-toppers or a bit of northern soul, there's no better place for music than the city that brought you legendary acts like The Human League, Arctic Monkeys and Pulp. While big names play the Utilita Arena, rising stars can be found in quirky venues across the city. From Molly Malone's Irish Tavern to Kelham Island's Yellow Arch Studios, you'll always find a bit of what you fancy with Sheffield's vibrant nightlife scene.
In the city's cultural District, you'll find theatres, museums and art galleries in abundance - with many of them offering student discounts. Step in the presence of greatness at Sheffield's Walk of Fame; or visit the award-winning Industrial Quarter for some of the city's best food halls, independent night markets and bakeries - plus the incredible Kelham Island Museum.
What else is there to do in Sheffield?
Sheffield might be one of the largest cities in the UK, but that doesn't mean it's without its fair share of nature. In fact, with over four and a half million trees and more than 250 parks and green spaces, it's one of the greenest cities in Europe! From Forge Dam's scenic views to the wide, open lawns of Hillsborough Park, you're bound to find a good spot to relax in.
For those in Ecclesall Road Sheffield Student Houses, the nearby Endcliffe Park offers historic sights and riverside trails to explore. Alternatively, seek seclusion among the tropical plants of the Botanical Garden, just around the corner. Better yet, venture out into the Peak District for some adrenaline-fuelled action, with a hiking, caving or rock climbing expedition!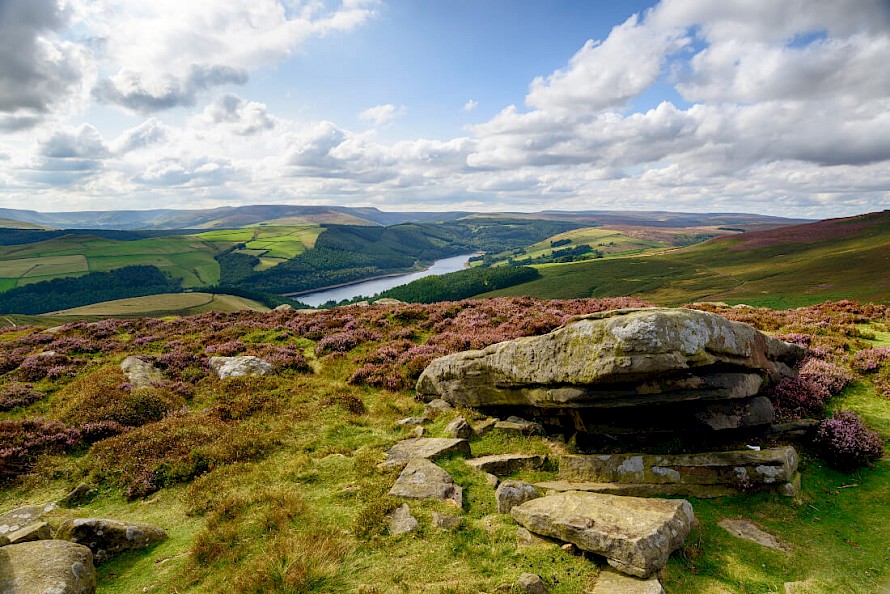 Welcome to Sheffield!
Finding a great landlord for your student accommodation might seem like a lottery, but - here at PC Properties, you can always rely on us to ensure choosing your new home is a stress-free and enjoyable experience. We'll welcome you to Sheffield in style. With an award-winning maintenance team, devoted Wi-Fi support - and a wide range of properties in the city's most popular student-living areas, you can trust us to find you a place where you'll feel right at home.

We've just started advertising for 2023/24 tenancies, so what are you waiting for? Head to our Sheffield student homes page today and discover the student property of your dreams!