Ask anyone from Sheffield and they'll tell you this city is one of the best in the world, and - after your stay here, we're sure you'll agree. Not only does it offer all the amenities needed for quality student living, it also has a thriving music scene, rich industrial history and plenty of green spaces. Despite this, it's still nice to venture out and explore a new area now and then. With this in mind, you may be wondering - how far is Sheffield from other major cities?
Look at a map showing the United Kingdom, and you'll find Sheffield is located centrally. As a result, it has easy access to a range of nearby towns and cities - as well as great transport to get you there. No matter your destination, nowhere is too far a distance from Sheffield...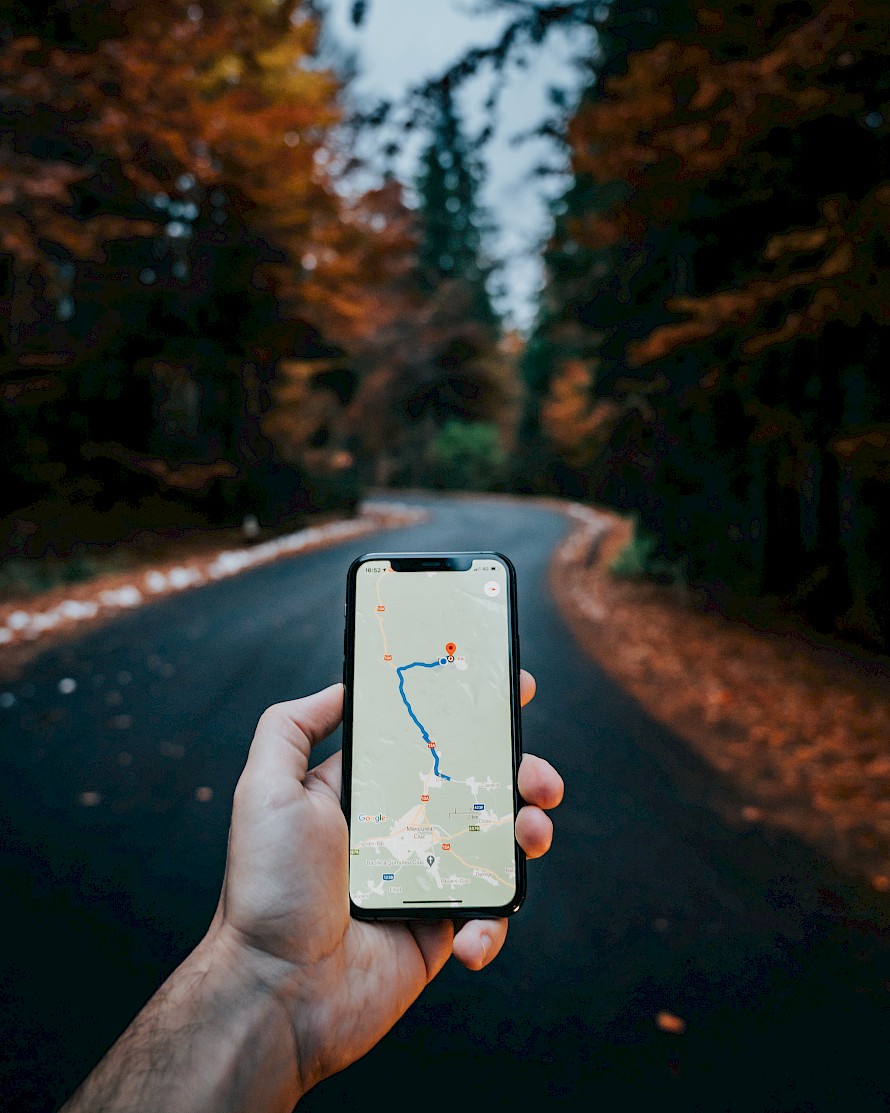 Manchester - 31 Miles West of Sheffield
Sheffield to Manchester takes around 56 minutes by train, covering a distance of roughly 42 miles or 67.6 kilometres. With 333 trains running directly between Manchester Piccadilly and Sheffield Station, you can hop a ride on the TransPennine Express, East Midlands Railway, or Northern Rail services.
If a road trip is more your style, expect slightly longer travelling times - especially if you are wanting to make some detours along the way. While the direct distance between the two northern cities is 31 miles, driving distance is around 38 miles or 61 kilometres. As a result, you can expect a total drive time of roughly 1 hour and 20 minutes - though it's sure to fly by as you witness spectacular views of the Peak District on your journey.
Birmingham - 86 Miles Southwest of Sheffield
Up for the challenge of taking on the 2nd biggest city in England? With infamous nightlife, a bustling music scene and plenty of great venues, Birmingham is perfect for students wanting to experience the thrill of another big city. Located 86 miles (138km) southwest of Sheffield, you can expect a journey time of 1 hr 48 mins if you're planning on driving down to Brum.
The best way to travel between the two cities, however, is by train. With hourly rides running directly from Sheffield Station to Birmingham New Street, you can hop on one of 133 weekly trains and arrive at your destination in as little as 1 hr 15 mins. Alternatively, if you're wanting to save a bit of money before your arrival, you could also travel by bus in just under 2 hours.
Doncaster - 18 Miles Northeast of Sheffield
If you're looking for a good day trip location - but don't want to suffer through travelling long distances, then hitting up the only other city in South Yorkshire is an absolute must. Whether it's a day at the Doncaster Racecourse or admiring the polar bears at Yorkshire Wildlife Park, you can expect it to take 36 mins to drive the 25 mi (40km) distance between the two cities.
Those without a car can easily access Doncaster by train - with 417 direct rides taking place on a weekly basis. With TransPennine Express, CrossCountry and Northern Rail services all covering the 18 mile (29 km) distance, you can expect this short journey to take just 25 mins.
Leeds - 37 Miles North of Sheffield
Leeds is one of the most popular cities for Sheffield students to visit for a good old fashioned night on the tiles. Whether you're bottomless brunching, hitting up the city's cultural district or touring its vibrant nightlife scene, there's plenty of reasons to head over to Leeds - especially considering it's only 37 miles north of Sheffield as the crow flies.
If you're making the journey by car, you can expect to arrive at your destination in around 57 minutes - with a total driving distance of 44 miles, or 71 kilometres. If a relaxing train journey is more your style, you'll be spoilt for choice when it comes to booking it. Over 560 trains run directly between Sheffield and Leeds every week, with a typical journey taking just 39 mins.
Nottingham - 32 Miles South of Sheffield
With a 32 mile (52km) distance between Sheffield and Notts, you'd be mad not to venture down to the home of Sherwood Forest at least once. Explore the city's underground caves, relive history at Nottingham Industrial Museum or bask in spectacular views at Nottingham Castle. Whatever your style or preference, this East Midlands city is sure to please.
If you're taking one of the 239 weekly trains direct to Nottingham, you can expect the 40 mile journey to take around 53 minutes. In comparison, those opting to travel by car will find they arrive at their destination in similar timing. Road distance between Sheffield and Nottingham is 37 miles - or 60 kilometres, with only a slightly longer typical travel time of around 56 mins.
York - 44 Miles Northeast of Sheffield
What's a student experience in Yorkshire without visiting the historical city of York at least once during your degree? With views to rival Sheffield's Peak District, hiking through the Yorkshire Dales is an absolute must - and who could resist browsing wares at the iconic Shambles Market? Whatever your interests, the 44 mile (70km) trip is more than worth it.
Whether you're jumping on a CrossCountry or Northern Rail train, you should expect the 51 mile journey to take around 45 minutes to complete. In contrast, the journey by car is much longer - with it taking an average of 1h and 25m to travel the 66 mile (106km) road distance.
London - 141 Miles Southeast of Sheffield
While most major cities are a lot closer to Sheffield, you can't get the same hustle-and-bustle atmosphere you get in London anywhere else. With a population of almost nine million, you'll encounter people from all walks of life in the capital. From the creative hub of Camden Town to the iconic landmarks of Westminster, there's so much to do, a day-trip could never suffice.
A standard train journey from Sheffield to London takes around 2 hrs and 9 mins, covering a distance of approximately 165 miles. 225 trains run directly between London St Pancras and Sheffield Station each week - though this may change depending on weekend and holiday timetables. In contrast, car journeys are more time-consuming - with it taking a total of 3 hrs and 22 mins to drive the 163 mile (265km) road distance from Sheffield to the Big Smoke.
Quality Student Housing - Right Here in Sheffield
Wherever you're venturing off to, you'll want to ensure you have some high-quality student accommodation waiting for when you return. Luckily for the students of Sheffield, we can provide. With award-winning landlords, flexible rent and a wide range of properties in the city's most popular student areas, you can trust us to find a place you'll feel right at home.
What're you waiting for? Get in touch with our friendly team to book a viewing with us today.