Nothing's quite as satisfying as a good takeaway. Not only are they the perfect hangover cure, they're also great for when you're not wanting to slave away over a hot stove. If you're a student in Sheffield, odds are you're no stranger to take-out foods. But - with so many tantalising menu options out there, how is anyone supposed to choose?
Luckily for you, we've got you covered - with this compilation of the top-rated Sheffield student takeaways. From authentic Neapolitan pizzas, to a classic fish and chip supper, here are the places you'd be mad to miss out on the next time you're putting in an order to-go…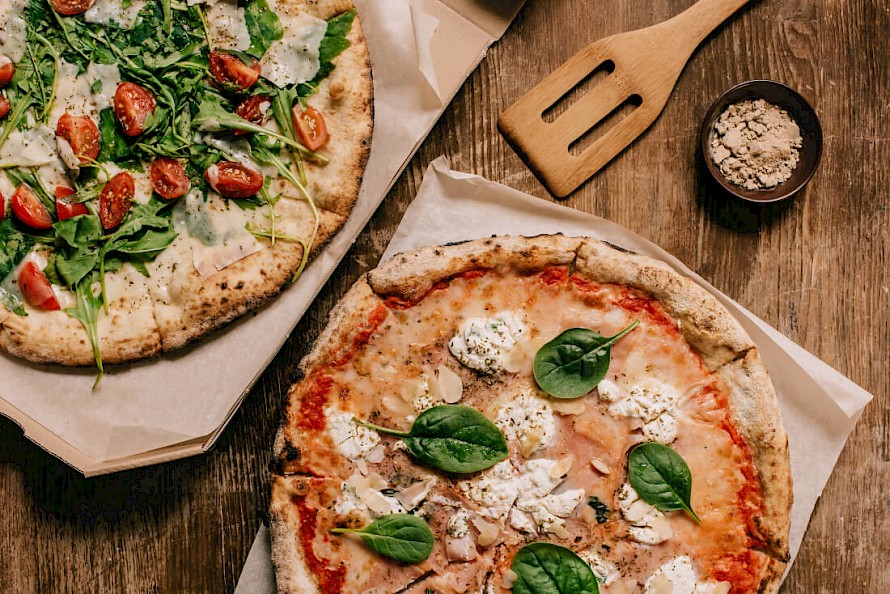 1) The Porter Pizza Company
If you're a fan of authentic Italian cuisine, you'll fall head-over-heels for The Porter Pizza Company's delectable menu. Not only is their dough made in-house - and left to prove for 48 hours total, they also use a wood-fired oven to achieve a signature puffy and charred crust.
Located slap-bang in the heart of Sharrow Vale, this takeaway is ideally-situated for anyone staying in our Hunters Bar student houses. It's also perfect for those studying at Sheffield Hallam University, as the Collegiate Campus and Hallam Active Gym are only a short walk away. From Lost & Found to the Nursery Tavern, why not hit up the many bars on the student friendly area of Ecclesall Road, before capping it all off with a delicious Neapolitan pizza to-go? 
Take advantage of student discounts, enjoy local beers from Abbeydale Brewery, or browse their wide array of vegan and vegetarian options. However you like it, you're bound to find something for you among Porter Pizza's ever-expanding menu.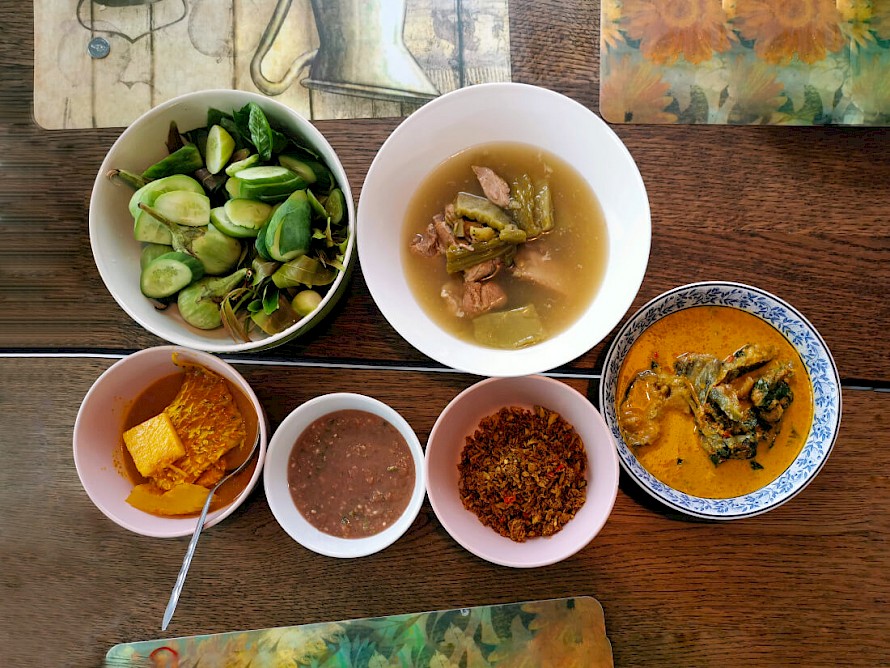 2) Tuk Tuk Thai Street Food
Looking to widen your taste palette? If you've never experienced Tuk Tuk Thai Street Food, you're certainly in for a wild ride. With bold flavours, dynamic cuisine and a unique takeout experience, this Sheffield student takeaway brings a taste of the Orient to the infamous student area of Ecclesall Road.
Nestled in the hustle-and-bustle of Hunters Bar, Tuk Tuk is ideally-situated for those in our Botanical Gardens or Ecclesall student houses. Chow on noodles while exploring the river trails of Endcliffe Park, feast on sundries at the Botanical Gardens or walk it all off with a tour of Sheffield General Cemetery. Whatever your style, you're sure to find something for you.

With a tempting range of dishes to choose from, you'll likely return here more than once if you're a fan of flavoursome world foods. Whether you're after some Thai Green Curry, Pad Kapow or a set of Sticky Pork Ribs, take advantage of their student discount, and try the lot.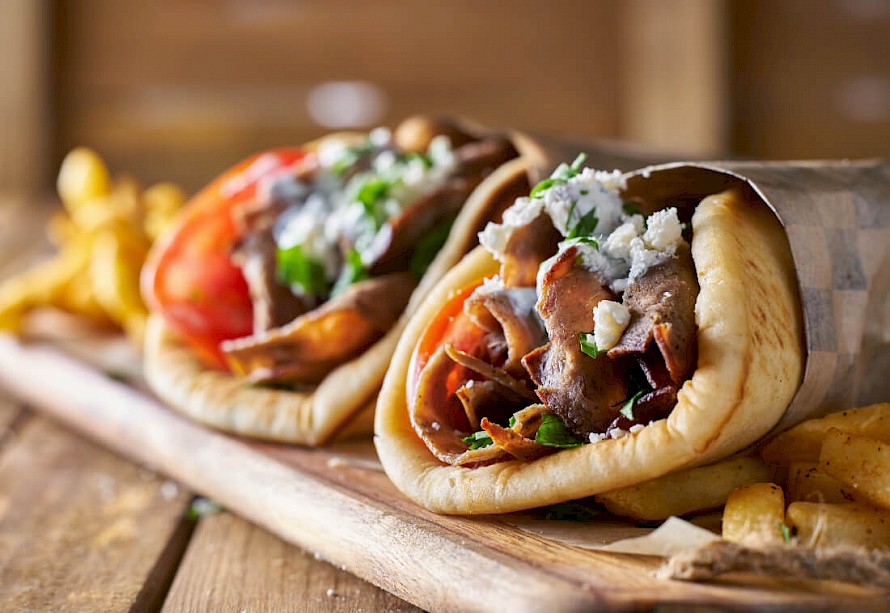 3) Shawarma Grill
After a heavy night on the town, there's nothing better than a kebab shop takeaway for the long walk home. If you've burned all your energy with a boogie at West Street Live or Molly Malone's, why not refill the tank with some cheap but delicious grub from Shawarma Grill?
Located just a 10-minute walk from West Street, The University of Sheffield and the City Centre itself, this Sheffield student takeaway makes home in the heart of Broomhall. Head north and you'll find picturesque green spaces and picnic spots galore in Weston Park, as well as its award-winning museum and local history exhibits. Enjoy a day of culture and kebabs, before heading back to your student home in Hunters Bar, Broomhill or Crookes.

From cheesy chips and burger meals, to shawarma wraps and a whole host of staple sides - including chicken nuggets, spicy goujons and mozzarella sticks, there's plenty to choose from at Shawarma Grill. In fact, with so many cost-effective options available, you'll likely find yourself spoilt for choice when it comes to looking through their expansive menu…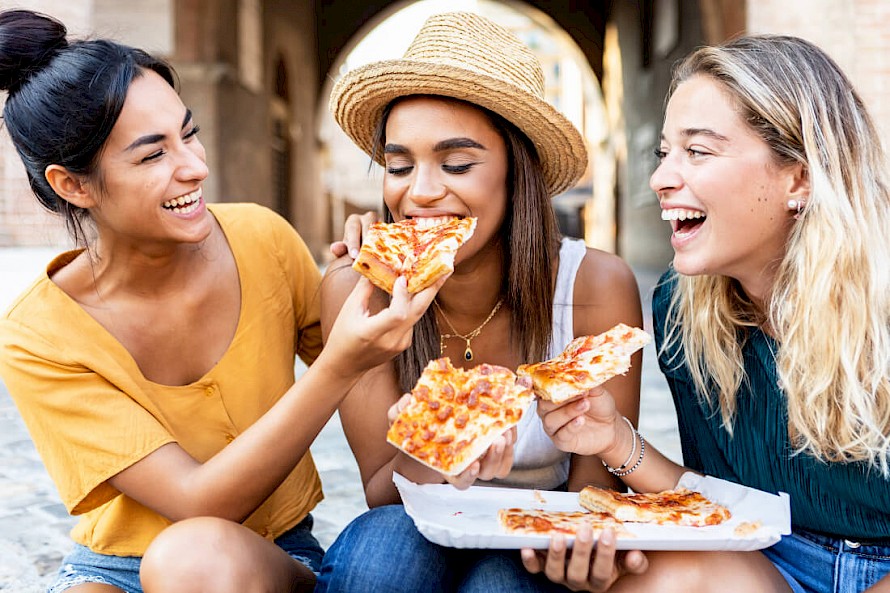 4) Proove
Even if you're a pizza aficionado, you'll not be disappointed by Proove's artisanal menu - where the proof is, quite literally, in the pudding. From award-winning Neapolitan pizzas to authentic Italian gelato, every single dish has been hand-crafted and selected to give a taste of the Mediterranean. Close your eyes, take a bit - and find yourself whisked away to Italy…
Located on Fulwood Road, Proove finds itself nestled alongside a string of independent coffee shops - including The Steel Cauldron, Nam Song and Thyme Café. Head east out of Broomhill, and you'll find yourself at The University of Sheffield, Weston Park Museum or Crookes Valley Park, in little over ten-minutes time. It works perfectly for those in Broomhill student houses - just grab some sides to-go, as you walk back after a long day of lectures.

If that isn't appetising enough, Proove's authentic Italian dishes are such a hit - they're actually the most popular takeaway in Sheffield, according to Deliveroo. From calzones to bruschetta - and everything in between, why not discover what all the buzz is about?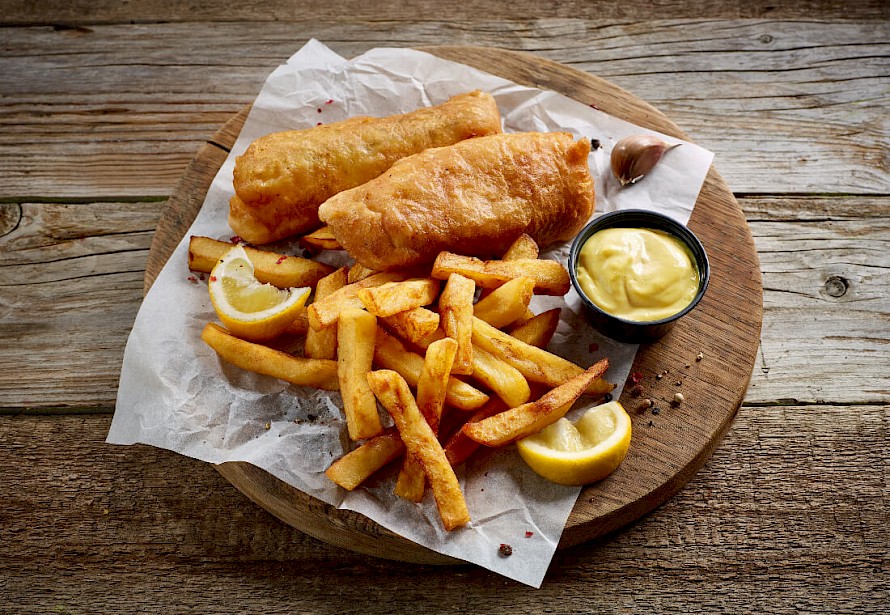 5) Ranmoor Friery
Fish and chips have long been a British staple - and having a good chippie on your doorstep is always a bonus. Most people will say their local is the best, but those staying in our Ranmoor student houses can boast theirs is with ease… Not only is Ranmoor Friery the highest ranked fish bar on Tripadvisor, it also has the highest ranking on UberEats too.
Situated on Fulwood Road - between The Bulls Head and The Florentine, this Sheffield student takeaway is nestled in a prime suburban hotspot. With Endcliffe Park, Bingham Park and Whiteley Woods all around a ten-minute walk away, you can enjoy a fish and chip supper while examining iconic Sheffield landmarks such as the Shepherd Wheel.
They have a wide range of fish bar classics to choose from including vegan battered sausage, fish cakes and a range of hearty meat and vegetable pies. If that didn't get you hungry, the Friery is also wallet-friendly - with prices as low as £6.50 for a full kebab. 
PC Properties, Here to Help
With over 20 years experience in the industry, we've seen a huge change in student living over the years. One thing that's remained the same, however, is our dedication to tenants.

Whether you need advice on the best areas for student houses in Sheffield, or suggestions on things to do while you're here, PC Properties is always happy to help. Get in touch with our friendly and devoted team today to discover what we can do for you.