With thriving student life, world-leading teaching quality and high-spec student union spaces, it's no wonder both of Sheffield's universities attract a range of homegrown and international students through their doors. Other universities have their perks too, sure - but they definitely can't boast this impressive list of famous alumni from TUOS and Sheffield Hallam…
Ayo Akinwolere - Sheffield Hallam University
BA Hons Media Studies, Class of 2004
Odunayo Akinwolere - formerly known as Andy Akinwolere, is a British TV personality best known for presenting Blue Peter between 2006 and 2011. During his time on the show, Ayo was nominated for two British Academy Children's Awards, and set a new world record for the deepest location for an open water swim. Since then, he's appeared as a contestant on shows including the Great British Bake Off, Celebrity Master Chef and the Weakest Link.

He also presented BBC current affairs programme Inside Out, in which he won the Best Factual Royal Television Society Award for a documentary he presented on extremism.
Helen Sharman - The University of Sheffield
BSc Chemistry, Class of 1984

TUOS boasts Helen Sharman among its list of illustrious alumni - a woman who made her mark in the history books by becoming the first Briton in space in 1991. The Grenoside-born scientist spent around eight days on the Mir Space Station investigating how weightlessness affects biological, chemical and physical systems. Nowadays, she is a leading ambassador for STEM subjects, and is acting President of the Institute of Science and Technology (IST).
Debjani Chatterjee MBE - Sheffield Polytechnic
PGCE Education from Sheffield Polytechnic, Class of 1981
Debjani Chatterjee is an Indian-born British poet and writer who has won various awards for her work, including the Peterloo Poets Prize. In 1990, her book - The Elephant-Headed God and Other Hindu Tales, was selected as Children's Book of the Year. Chaterjee also worked as Director of Sheffield's Racial Equality Council for over a decade between 1984 and 1994.
She was officially granted an MBE for her services in 2008, and even acted as an Olympic Torchbearer for the London 2012 Olympics, carrying the torch from Sheffield to Rotherham.
Dame Jessica Ennis-Hill - The University of Sheffield
BSc Psychology, Class of 2007
Born and bred in Sheffield, Jessica Ennis-Hill is one of Britain's most well-known and highly decorated track and field athletes. Specialising in multi-event disciplines, her achievements include winning heptathlon gold at the London 2012 Olympics, and heptathlon silver at the 2016 Olympics in Rio de Janeiro. She has been honoured and recognised for her service to the field of athletics with an MBE in 2011, a CBE in 2013 and an official Damehood in 2016.
Paul Cummins MBE - Sheffield Hallam University
Dip of HE Architecture and Environmental Design, Class of 2005
Paul Cummins is a British artist and ceramicist best known for his monumental installation Blood Swept Lands and Seas of Red, which saw the Tower of London covered in 888,246 ceramic poppies to commemorate both British and Colonial losses during the First World War. Cummins has colour-associated dyslexia, and was one of the artists with disabilities commissioned by the UK Arts Council, British Council and London 2012 Cultural Olympiad.
Dan Walker - The University of Sheffield
MA Journalism Studies, Class of 1999

If you're a fan of sport, you'll likely recognise Dan Walker as a long-standing figure in BBC Sport coverage. He was acting host of Football Focus from 2009 to 2021, regularly reported for Match of the Day and has covered a massive number of live events - including numerous World Cup tournaments. He is currently working for Channel 5 News, and continues to play a role in Sheffield's city campus through his work with TUOS' Department of Journalism.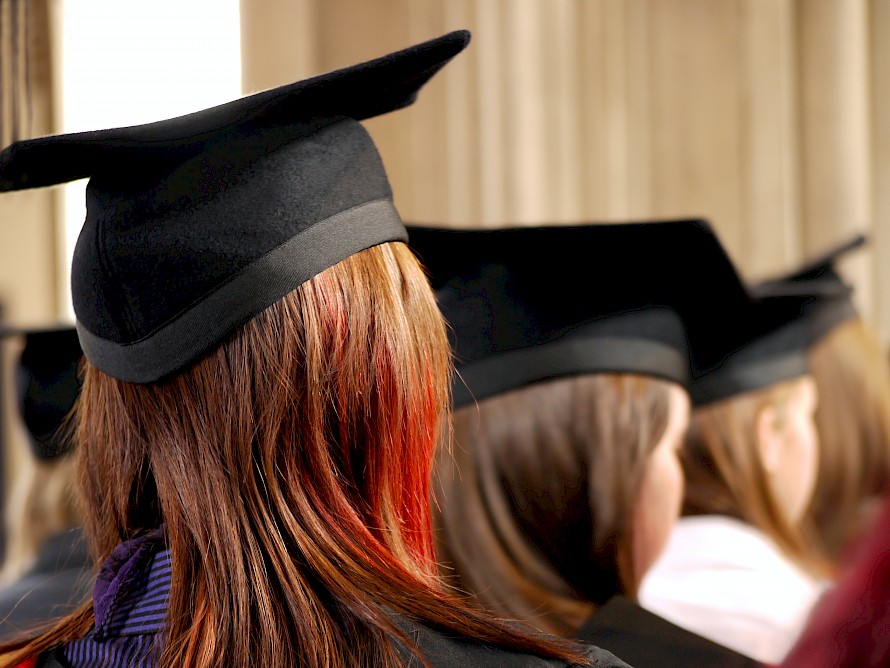 Nick Park CBE - Sheffield Polytechnic
BA Fine Art from Sheffield Polytechnic, Class of 1980
Nick Park is an English animator, director and writer recognised world-over for his iconic stop motion animations. He is heralded as the creator of various groundbreaking works, including Wallace and Gromit, Shaun the Sheep, Chicken Run and Creature Comforts. During his time with Aardman Animations, Park has received five BAFTA awards and four Academy Awards.
Park's 2000 film, Chicken Run, remains the highest-grossing stop motion film of all time, with a highly-anticipated sequel scheduled for release on Netflix towards the end of the year.
Eddie Izzard - The University of Sheffield
Former Accounting Student, Hon LittD 2006
With an iconic comedic style blending whimsical monologues and self-referential pantomime, Eddie Izzard is one of Britain's leading comedians, actors and writers. On top of this, Izzard is also well-known for her activism work, having once completed 43 marathons in 51 days to raise money for Sport Relief. Eddie was elected as Honorary President of Sheffield Students' Union in 2010, and is currently running for the position of Labour MP for Sheffield Central.
David Slade - Sheffield Polytechnic
BA Fine Art from Sheffield Polytechnic, Class of 1993
David Slade is a British film and television director - as well as an actor, who has worked on a vast array of popular releases. After humble beginning making amateur music videos for local bands, Slade has gone on to direct works such as the films Hard Candy, The Twilight Saga: Eclipse and 30 Days of Night. In television, Slade has directed episodes of Breaking Bad, Hannibal and Black Mirror - including the series' interactive Bandersnatch experience.
Stephen Daldry - The University of Sheffield
BA English Literature, Class of 1982
Stephen Daldry is a world-renowned theatre, film and television director and producer who has won various BAFTA, Golden Globe, Emmy, Tony and Olivier awards for his work. After finishing his course at TUOS, Daldry went on to further study at East 15 Acting School in Essex, before ultimately kick-starting his illustrious career at Sheffield's Crucible Theatre.

Some of his best-known works include the films Billy Elliott, Extremely Loud and Extremely Close and The Hours - as well as his time directing Netflix's The Crown from 2016 to 2020.
Jane Tomlinson CBE - Sheffield Hallam University
PgC Paediatric Medical Imaging Practice, Class of 2002
Jane Tomlinson was an amateur English athlete who was posthumously awarded a CBE for her awe-inspiring fundraising work. By completing a series of athletic challenges - including various marathons, triathlons, long-distance bike rides and even a full Ironman triathlon, she was able to raise more than £1.85 million for charity despite suffering from terminal cancer.
Welcome to Sheffield
With such a diverse roster of trailblazing students, could you be the next famous alumni from TUOS and Sheffield Hallam? We'd like to think so, but - in order to achieve that, you're going to need to ensure you're staying in the highest-quality student homes in Sheffield ...
Luckily for the students of Sheffield, we can provide. With award-winning maintenance and an ever-expanding range of homes in Sheffield's most popular student areas, you can trust us to find a place you'll feel right at home. Just get in touch to book a viewing with us today.